Green/Algae/Superfood Drink
A healthy diet and nutritional support are essential components for a healthy body. A green drink is anything that has a blend of natural superfoods including algaes (spirulina etc.), grasses (barley etc.), sea vegetables (kelp etc.), among others. A proper blend of these superfoods will contain the following heart supporting vital nutrients: Vitamins C, E, A and all the B's including B12, tons of minerals and micro minerals from calcium to zinc, CoQ10, Omega fatty acids including omega 3 and alpha-linolenic, mucopolysaccharides (MPs), Gamma-linolenic acid, Nucleic acids (RNA, DNA) and Super oxide dismutase (SOD) just to list a few.
The advantage of getting all these nutrients from a plant based superfood opposed to a vitamin pill is that superfoods are made up of single celled plant organisms that are the size of blood cells and are immediately absorbed by the body. Superfoods are also extremely high in absorbable protein, Spirulina for instance is 75% protein and ounce per ounce contains 12 times the digestible protein of beef. Where as one ounce of Chlorella contains more calcium than one ounce of milk.
An excellent blend called Dog Greens formulated specifically for canines is available at www.caninehearthealth.com.

.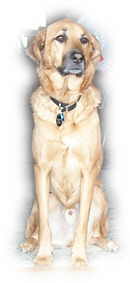 .